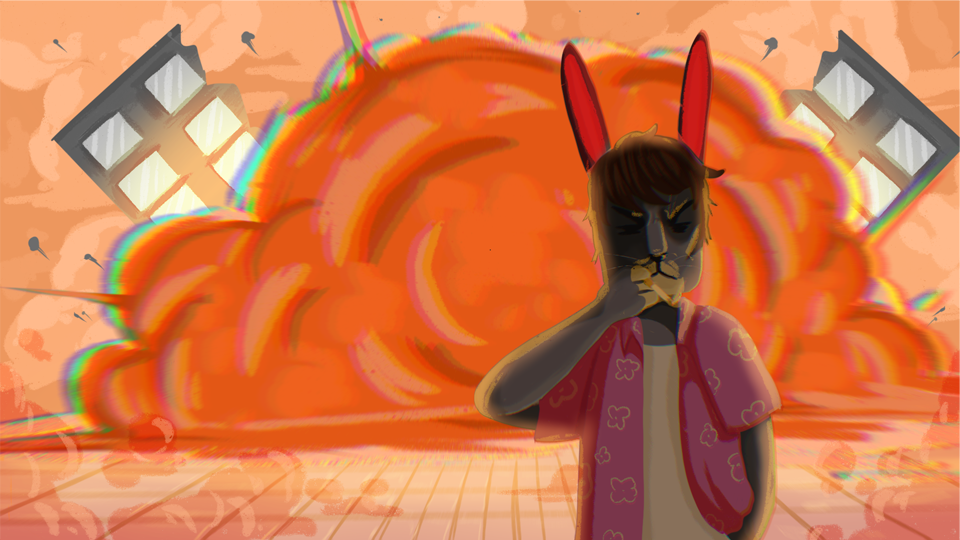 Bunny - 7: Scorpio Cobra Operation
A downloadable game for Windows
Bunny 7 immerses you in the 80's that smells good cigars and whiskey .
You play as Jean Michel, a recognized special agent who has been captured by a criminal organization.


You are a special agent who has been captured by a mysterious organization. They did experiments on you which now grants you some powers that you will try to tame to escape their complex.
You will have to put to good use your capacities of hack (... well this plant can explode), your cunning and now your time control.

CONTROLS:

WASD/ZQSD or Left stick/D-Pad on a Controller : Move
E on a Keyboard or A/B/X on a Controller : Action (Move along dialogs, Push buttons, Hack, ...) and Start a new loop when the current one is over.
A on a Keyboard or Bumpers on a Controller: Fast forward time of the current loop.
R on a Keyboard or Y on a Controller: Reset all the loops.
The game was created during the Ludum Dare 47 in 72h by a team of 5 people where the theme was "Stuck in a loop".